Health Millions App
The official Health Millions app makes it incredibly easy to enter online and check your numbers from your smartphone or tablet - available for both iOS and Android devices. Here's what you can expect when you download the app: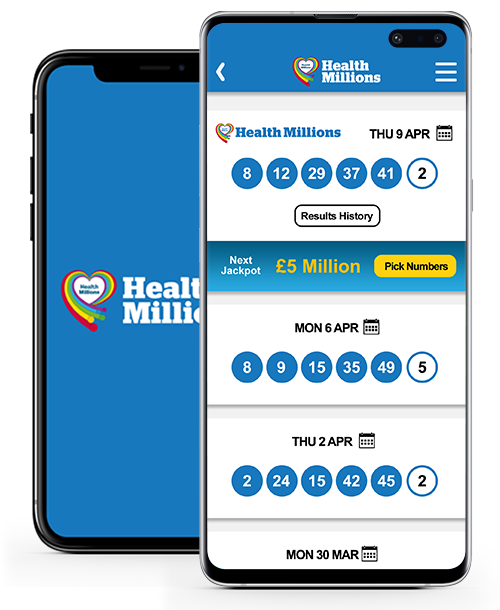 View Results: The App updates with the latest results as soon as the numbers have been released on Monday and Thursday nights. What's more, you can also create your own alerts and notifications that will let you know when the latest results are available.
Check Your Numbers: No matter how many entries you've bought, you can find out within a matter of seconds if you've won a prize. By storing your numbers in the checker, the App states next to each entry whether it has a winning combination.
Number Generator: If you prefer to use Quick Picks to select your numbers, the random Number Generator within the App is ideal for you. Just tap the Generate button to get a completely random set of numbers that you can enter into Health Millions.
Customisable Notifications: With fully customisable notifications, you decide what you want to see. Whether you want no notifications, results alerts or special promo alerts, you can specify your preferences within the App settings.
Results History: Forgot to check your numbers? The App comes with a full archive of Health Millions results so you can check your entries at any time.